The Compton Heights Concert Band of St. Louis presents exciting, old-fashioned Sousa-style band concerts with world-class guest artists.

ANNOUNCING! The Compton Heights Concert Band's 17th Annual Holiday Spectacular Concert Monday, December 21, 2015, 7:30 PM at Powell Hall, featuring tenor Hugh K. Smith, Soprano Gina Galati, and Baritone, Robert Ellison! The concert will also feature the combined Jennings High School Choir and the Gospel Symphonic Choir under their director Dello Thedford AND the East Central College Choir under the direction of Dr. Timothy Sexton! Tickets on sale NOW! For more information or to purchase, see Holiday Concert 2015!

For "Gold Patron Tickets" in the Dress Circle Box, Grand Tier Box or Loge which include a LoRusso's Cucina catered post-concert reception and cash bar, call the Band office at (314) 776-2227. Celebrate the Band's kickoff of its 40th Anniversary season by purchasing a Gold Patron Ticket this year! For Group Ticket information, call the band office. All other tickets are on sale through the Powell Hall Box Office (314) 534-1700.
Photo by Amos Barkan




The main season is a summer outdoor concert series starting with Memorial Day and continuing with Sunday Serenades & Musical Mondays. In 2013 the Band presented a series of indoor concerts "Sousa Sundays" at the Purser Auditorium. The band also performs its annual Holiday concert. In December, 2014 it was at the Peabody Opera House with guest artists tenor, Hugh Smith; soprano, Gina Galati; and the St. Louis Metro Singers. The Band is pictured at right in Tower Grove Park. (Photo by L.T.Spence, Post-Dispatch) Featured ensembles as guest artists: Red Lehr & the St. Louis Rivermen, Those Darn Accordions, Stoneback Sisters & Stoneback Brass, Mariachi Los Camperos de Nati Cano, The Legend Singers, The ReBirth Brass Band!, PROJECT Trio!, Canadian Brass; Sukay, Music of the Andes; Clarion Brass, Holiday Saxes, Buckwheat Zydeco, and the Carl & Mason T. Capps.

Featured soloists have included David Morris, The World's Top Whistler, Hugh Smith, Nicole Cabell, Gina Galati, Sigrun Hjalmtysdottir, Gail & Bill Lennon, Mike Cathcart, Robert Ellison, and Beverly Stewart-Anderson. Many instrumental soloists have appeared such as trumpeters Arturo Sandoval and Doc Severensen; pianists, Peter Nero and Lindsay Garritson; marimba artist Debbye Turner; oboist, Alex Klein; clarinetist, Ricardo Morales; and many more. The Compton Heights Band has also featured unusual instruments including the theremin (Dr. Robert Froehner), glass armonica (Carolinn Skyler) and organ with Cameron Carpenter. There's always something exciting to hear each year.


The Band rehearses year-round in the former Immaculate Conception Catholic Church at Lafayette & Longfellow. See Built St. Louis for photos of this beautiful facility.
The Compton Heights Band is on Facebook.

Kitty Swanger administrates the Band's Facebook page.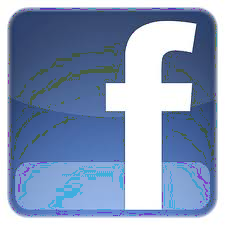 The Band is a 501 (c) (3) tax exempt organization.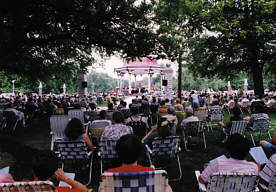 The Band was founded in 1976 by Harry Swanger, President and Bassoonist. The Band is conducted by professional conductor Edward Dolbashian. The original conductor was Kaid Friedel who was a French Hornist in the St. Louis Symphony for many years.

The Band appeared on its own TV show "Sunrise Serenades" which aired for a year on KMOV-TV, CBS Affiliate with Harry Swanger and the band mascot, Moosic! The band concert experience has been expressed to the public through music, words, and even by a plein air painter, BillyO . To read a vivid description of a summer concert, see The Sounds of Summer, written by Robert E. Knittel.

The Riverfront Times named Compton Heights Concert Band - Best Entertainment Value on a Hot Summer Evening.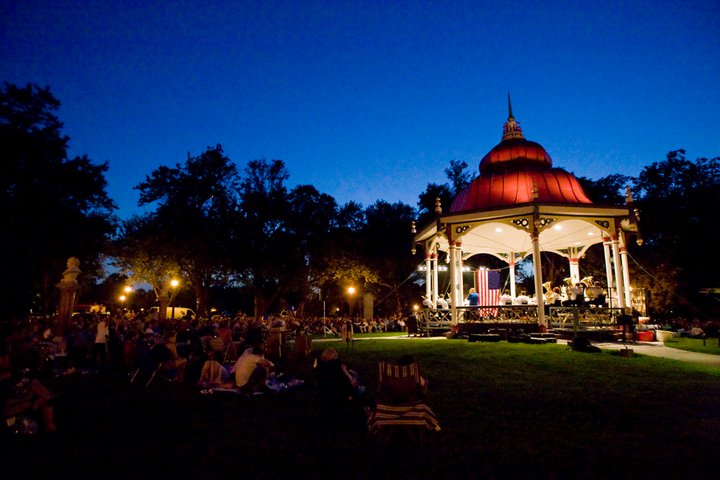 Jim Sparks, Photographer